Hello visitors and dear friends,*grin*
I have been busy.... can you tell? :)
Please meet Lila, she is my newest little girl. She barely measures 3" tall.
Lila, is a special little girl to me because she is going to be part in a collaboration with a dear and incredible artist. She will be listed on Ebay, but not on mine. I will post here about the artist and the link for the auction when its come up!
She is a bit shy, almost moody but very lovely and tiny in person!!*grin*
She is very pose-able ate her limbs and her head swivels.
It was raining at first.... She couldn't go out to play...
When the rain stopped Lila when outside...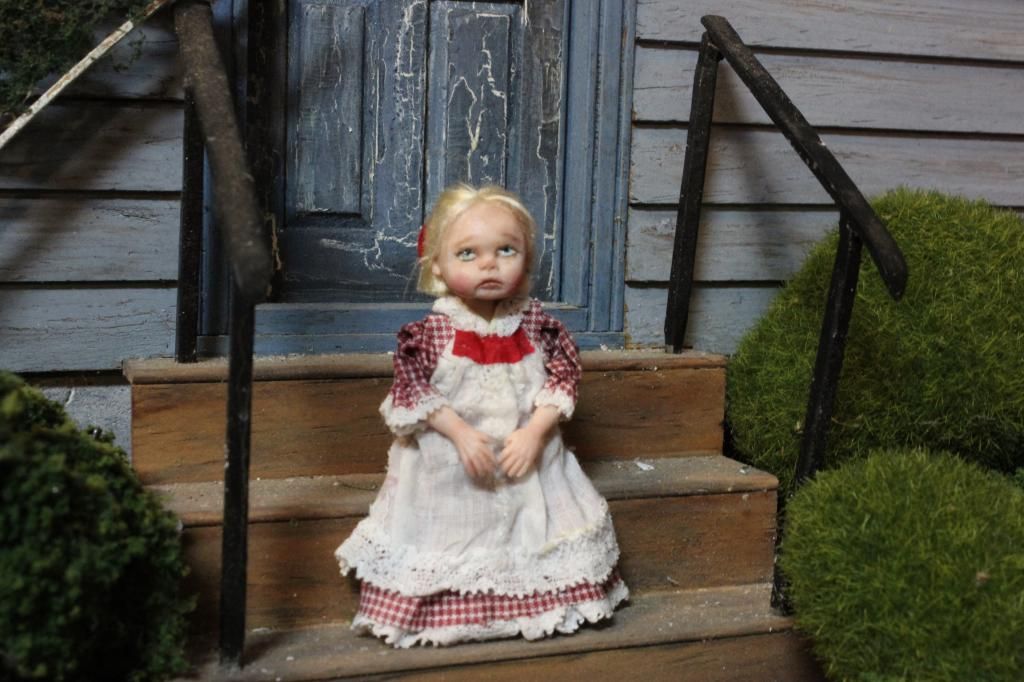 she saw a little chihuahua ...
( its listed on my ebay now! :)
But you know how children gets tired fast when playing alone....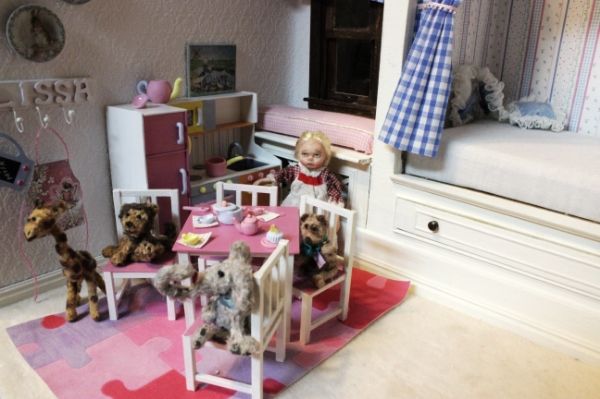 She came in and decided to do a tea party with her "friends"! :)
I will have to do a solo post about my gorgeous mini-dolly-kitchen. These and much more are overly due for a post. They were made last year by
Ilona
from http://minimumloon.blogspot.com
There are so many details about these pieces... I am so blessed to have it!!! Ilona, you are the best!!!*smiles*
And here is the chihuahua.... he/she is listed on my ebay....:)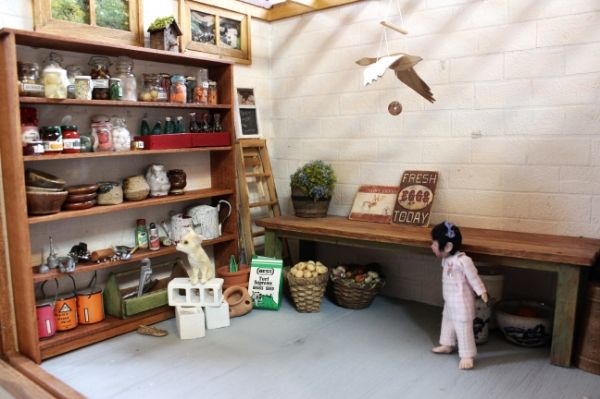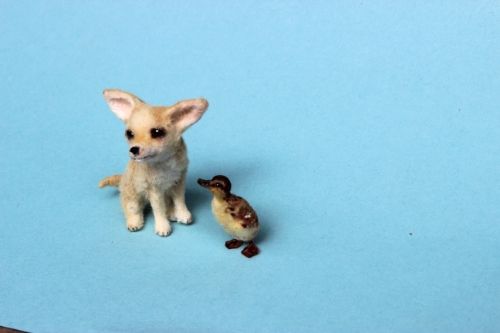 This duckling is so tiny....
Dont you just love all tiny things?*grin*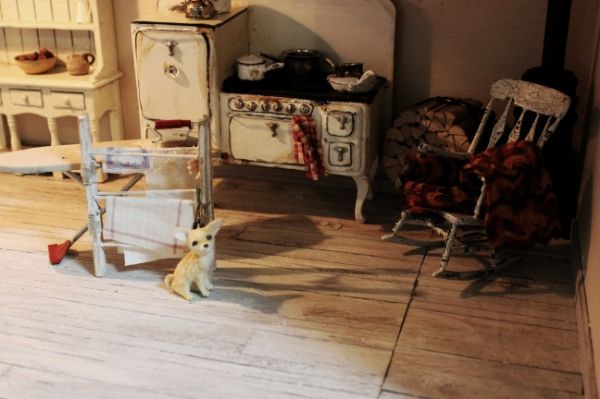 ((( smiles))))