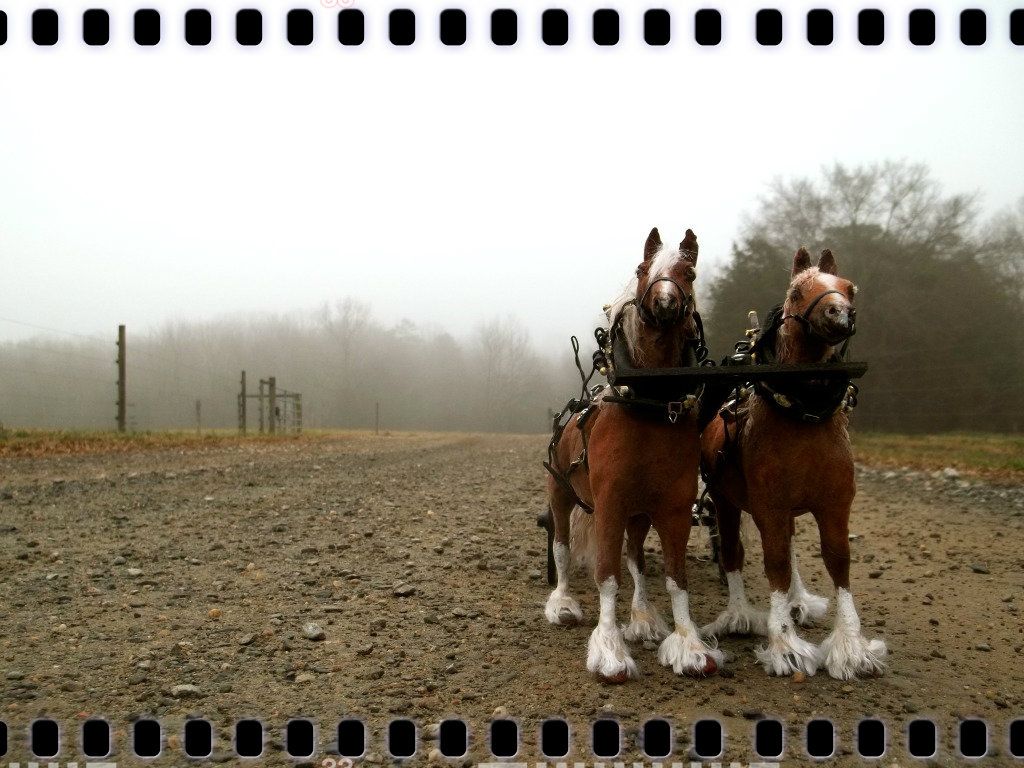 Hello my dear readers and friends, *grin*
These pictures were taken right here at our farm. Today seemed the perfect day for me to do these foggy pictures. These horses have been waiting for pictures for a while now because I was waiting for a nice day and I know some people may don't like "foggy days" but I do!*grin*
These are my new "leather horses" . I have them listed along with the wagon on my Etsy shop, however , if they are not sold before I leave to Tom Bishop in Chicago, I will have them at my table. If you are planning to come to the show , I would love to meet you in person!*grin*
Each horse have a unique position and expression.
The hardness are all handmade from leather and many mini accessories. I tried to imitate real hardness and they look incredible, if i may say, real in person.:)
The horses can be removed from the wagon and even the hardness can be removed as no glue was used but it does take patience to buckle everything back in place. ( also some fine tweezers) grin
The leather process is something that I tried last year and made 2 horses . I was blessed to find buyers right way. I know theses are expensive collector items and i feel privilege when one decides to collect one.
The wagon is also handmade ,not by me, but I did altered. It is beautiful wagon!
If you like to purchase , please visit my etsy store.
If you like me to make a commission horse for you, I will be glad too, just ask!
Thank you so much for taking your time to visit me and if you decide to leave me a comment, even small, I would like to thank you in advance. I am not always able to visit all who kindly comes here , as I still have 6 children at home and all the farm activities, homeschooling and more , keeps me very busy, but please know that I receive as a great encouragement and many times , I promise you this... I need it!
((((Thank you))))) **smiles***