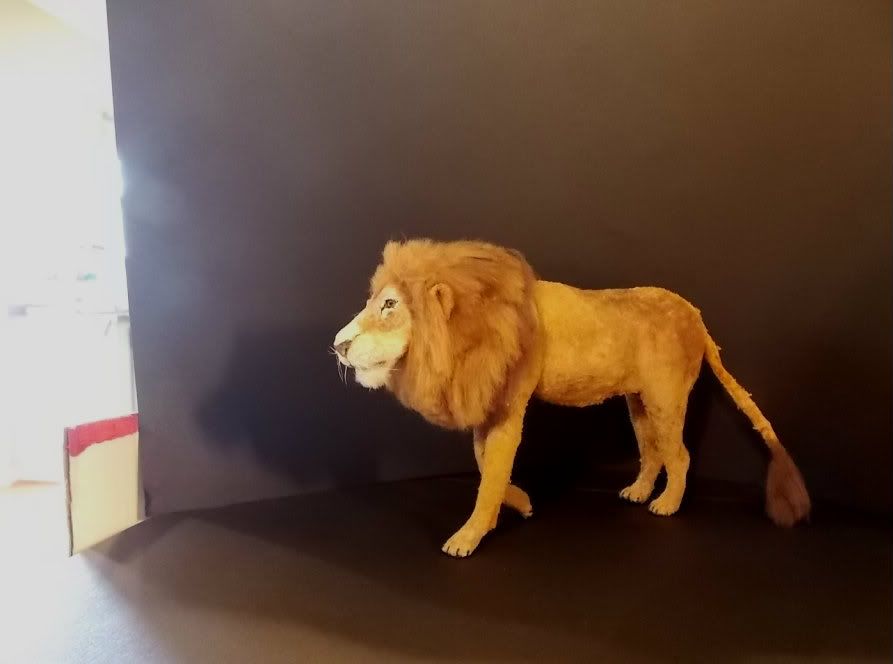 Hello there,*grin*
Firstly , I want to thank each one of you that visited me on my last post and a special ((( thanks))) for all your comments...ahhh... they made my heart smile!! Thank you ever so much! I love my owl too and I am afraid she will be flying way soon too, grin , so before she does, I snapped few extra pictures this morning!
I am in a new "phase" of my work. I want to grow, create and innovate! Perfecting my art is a wonderful challenge and even more is to create new technique. To do that there is a LOT time involved because many , I mean, many times things does NOT turns up well and others it is like a dream.*grin*
Last year I created a new way to do my birds. At the shows it was a confirmation that my birds were a success when the very first items I sold were them!grin
I want to create a different way to make some of my other animals. As much as i love work with wool, some times I am not very happy with the end results. The painter on me likes the colors to blend when lines meet, because in the reality , no animal has sharp lines , even a tiger if one looks closely will see a soft blending.
Anyways... soft pastels or airbrushing helps a lot in those areas... many artists uses one of those and I do too.
Again, I wanted a change.... then I remember that in
2009
, I made a horse for my bjds and I tried first working with leather.
LOVED IT!
So this summer I have been preparing my leather in which is a pain in a neck but so well worth it.
This lion was made from leather and wool for its mane. I am *very* pleased with the results. I study the lions for while and noticed the change of patterns in its skin and the leather allowed me to imitate in miniature very well.
You can read up more about the lion if you like on his listing. I will list him on my ebay soon. I was tempted to save him for my next show , but since he is my first one I want to give my ebay collectors a chance to purchase it first.
Also you can take a peek of some bigger project, a "Pegasus Unicorn". She is not complete yet. I am working on her wings now in which will be pose able and removable for safe handling.
She will be available at the upcoming Philadelphia Miniatura show.grin
*** pictures are enlarged , just click and you can view them***