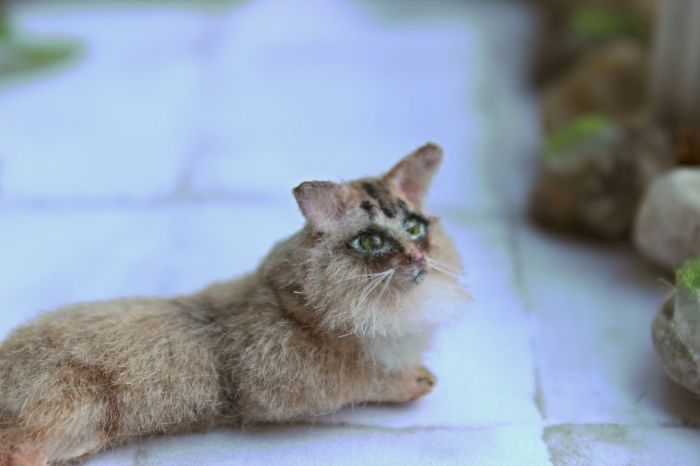 Hello dear visitors and friends,

Although making posable animals its not a new thing for me, I am truly enjoying making them now. It takes more time and effort to make a cat with a ball jointed head, but at the end of the day, I think it worth it but I am wondering what do you think?
Honestly, do you think its better having this option or it doesn't matter for you?

I appreciate if you add just a simple comment. ((( thank you)))) grin

This cat is listed on my ebay for 5 days, starting tonight.

I think he/she is better in person because the eyes are very pretty but hard to capture in this scale.

I added few pictures with the head moved ... take a look bellow...smiles...